Eid al-Fitr is a holiday celebrated by Muslims around the world on the 1st of Shawwal on the Hijri calendar. This holiday is also called as the day of victory, because on this day Muslims have successfully resisted the passions for a whole month. The history of Eid al-Fitr itself can be traced back to the time of the Prophet Muhammad.


The Origin of Eid Al-Fitr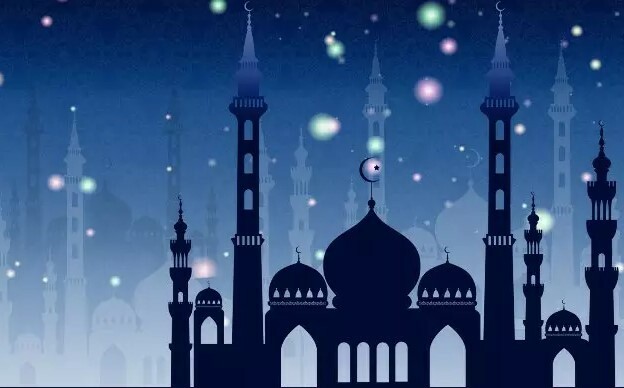 Once upon a time, the prophet Muhammad arrived in Medina and saw people celebrating two days where they could have fun. Ask the prophet Muhammad about what was happening, and their reply was that these two days were days filled with fun. Because of this, the prophet Muhammad determined that Allah (SWT) had 2 feast days which were far better than the feast that these people celebrated, namely Eid al-Fitr and Eid al-Adha.
For its own calendar, Muslims believe that Allah SWT sent down the first verse of the Qur'an to the ramadan of Ramadan. In 610, Muhammad, who at that time had not been appointed as a prophet, was traveling in the desert near Mecca (now Saudi Arabia) while thinking about the beliefs he professed. One night, he was visited by a voice, who was the angel Gabriel. Angel Gabriel told Muhammad that he was chosen to receive revelation from Allah. The next day, Muhammad read a verse which would later be collected into the Qur'an. This will be the beginning of the history of Eid al-Fitr.

Implementation of Eid al-Fitr
Eid al-Fitr is always preceded by worship called Shaum or fasting which lasts for one full month. During that one month, Muslims are required to endure their hunger, thirst, and lusts from the dawn call to the prayer of the Maghrib. The month that Muslims practice Shaum is called the month of Ramadan, where this month it is believed that Satan is shackled in Hell. The month of Ramadan is also symbolized as a month of sacrifice and purification. In addition, it is hoped that this month Muslims will be able to feel the hardships of the lives of those who are less fortunate. At the end of the month of Ramadan, Muslims are also required to pay zakat fitrah. Eid al-Fitr begins when at the end of the month of Ramadan, the moon begins to appear. At that time Muslims usually send messages to fellow Muslims with the words "Eid mubarak!"

Before Muslims pray Eid, it is recommended to drink or eat, because on that day Muslims are forbidden to fast. They are also required to get up early to clean their bodies and use the best clothes before going to the mosque or the field for prayer, because this is a festival that must be celebrated with everything that is good.
The history of Eid al-Fitr is incomplete without food specifically made for the holiday, given that Eid al-Fitr is also a sign that Muslims must cancel their fasts. For those of us who live in Indonesia, the food that best reflects Eid al-Fitr is chicken and rhombus eggs. In addition to food, young children also usually get gifts such as greetings, new clothes, or food from older people.

Eid Traditions Around the World
In Indonesia the history of Eid al-Fitr is incomplete without the tradition of going home or the tradition of halal bihalal to the neighbors' houses. Indonesia also made Eid al-Fitr a national holiday for two days in a row. In Singapore, Brunei, and Malaysia itself the Eid al-Fitr holiday is celebrated with great fanfare, while in the Philippines because Islam is a minority religion, they cannot celebrate it in luxury. Even so, the Philippine government in 2002 had designated Eid as a national holiday.

In contrast to Southeast Asia, East Asian people call the Eid al-Fitr holiday the term Chand Raat which can be interpreted as moon night. On this day, they visit malls and bazaars to just shop, use colorful chains, and use henna to paint their hands. Children are also given an allowance called Eidi after welcoming their parents, and they are also given new clothes as an expression of happiness to welcome the holiday. Something similar to the people of Southeast Asia is that they will make pilgrimage to the tombs of ancestors, go on trips to special places, and visit friends with relatives. While in Xinjiang, China, this holiday is celebrated with men wearing white skullcaps and special suits while for women, wearing a half-covered veil and warm clothes.

The history of Eid al-Fitr begins in the Middle East, so naturally they face the holiday more excited. They will decorate their homes before the holidays, and do parades, theaters, or musical performances to welcome them. While in the Shiite majority Iran there is no festive celebration. They only stay in touch after prayers and give food to those who are less able.

While in other parts of the world such as Europe, Eid al-Fitr is not a national holiday. The Muslims who were there also usually only gathered after the Eid prayer. Although not a national holiday, a place is prepared for those who are Muslim. In America, Eid celebrations will be announced in all sorts of ways. Muslims there will also wear traditional clothing before finally gathering with other Muslims.

The history of Eid al-Fitr is expected to be remembered by every Muslim, even though the way each country celebrates is different. This is because Eid al-Fitr itself is a gift from Allah to his people who have conquered their lust for one month.
Read More :